Some of the kids from the 2020 breeding season were retained and the rest were sold as pets.
None of the kids were registered in 2020 because of the issues with ADGA's software
This was the year that I learned one doe going in to labor can trigger other does to go into labor. I spent 13 hours helping 3 does deliver 8 kids. It was a hectic day especially after having to call for an emergency vet visit because Vanilla Bean had a prolapsed uterus after a long and difficult day of labor.
Coffee & Pinto Bean
Coffee's 3rd Freshening
Coffee kidded 11/22/2020 with Triplets:
Fresno Chili: Male Polled (Donated to Celebrity Ranch)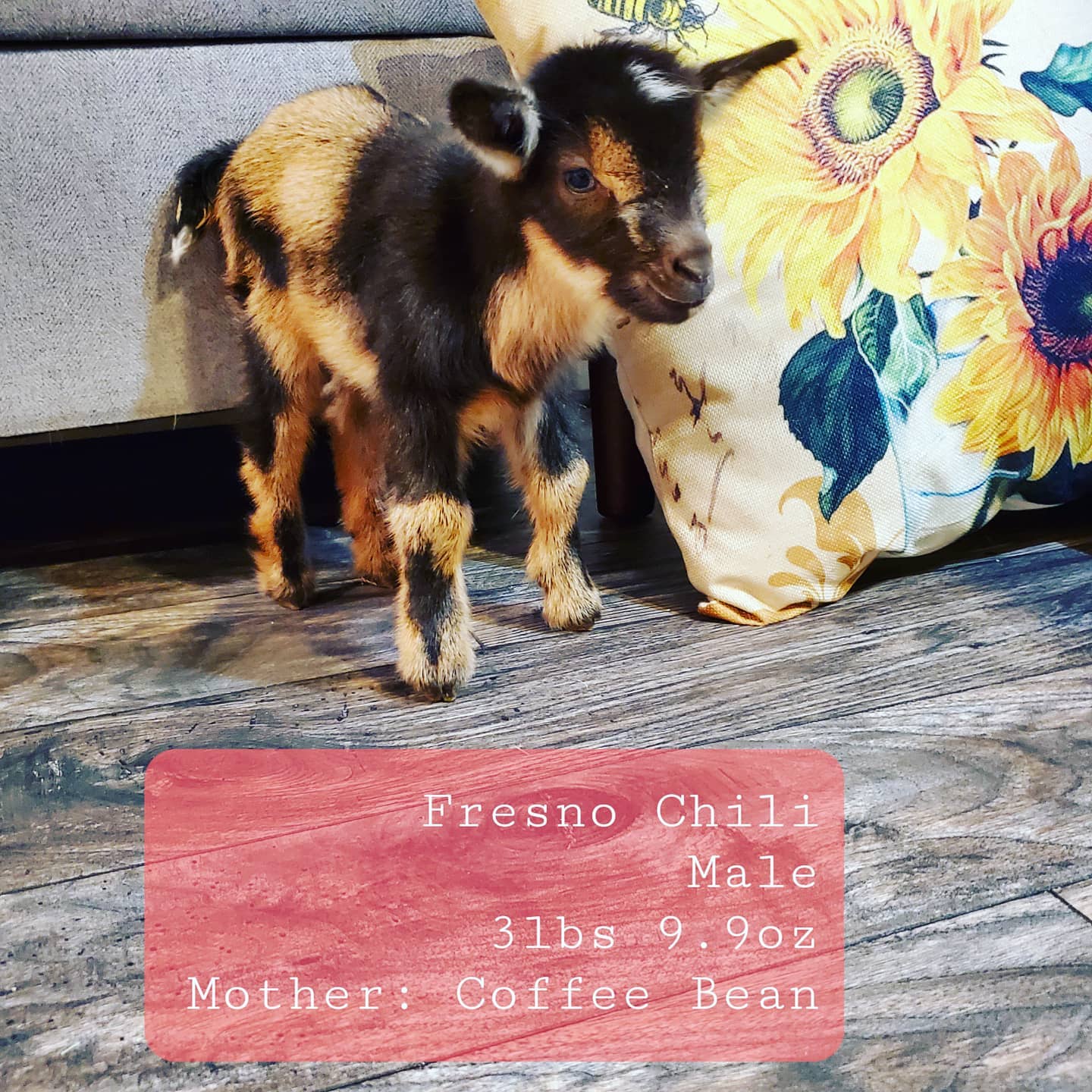 Peri-peri: Female Disbudded (Sold)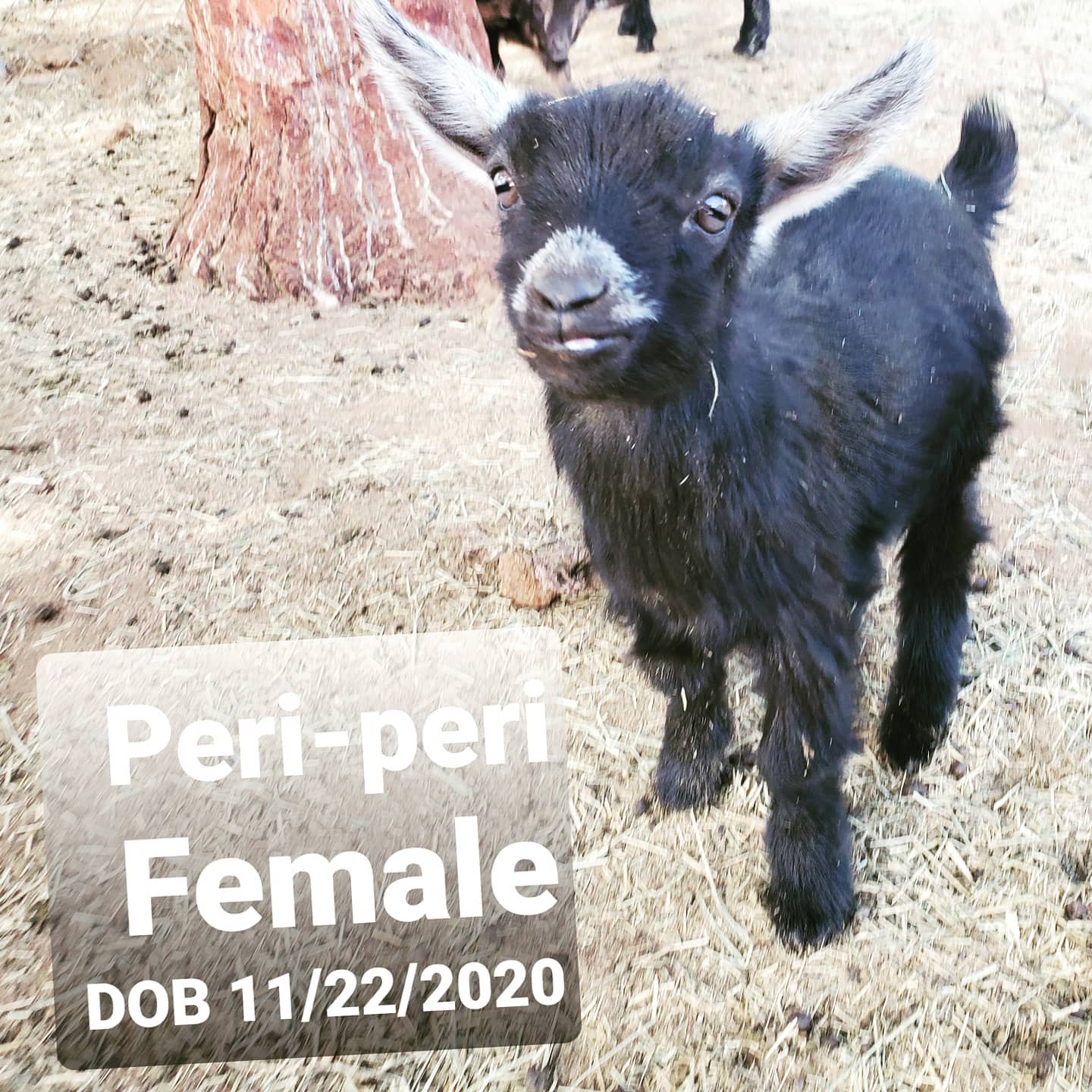 Belle Pepper: Female Disbudded (Sold)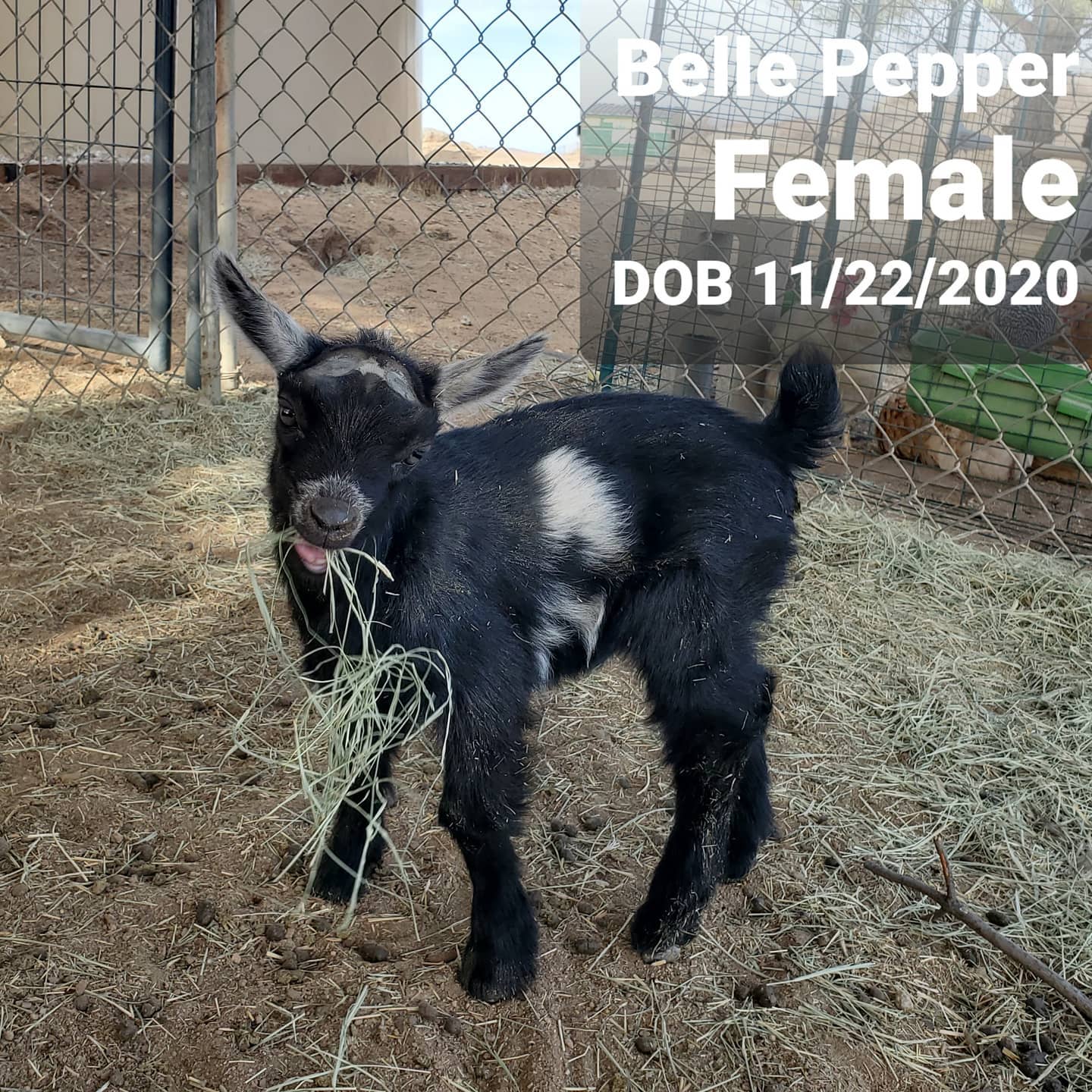 Cayenne & Pinto Bean
Cayenne's First Freshening
Cayenne Kidded 11/22/2020 with Triplets:
Ancho: Male Polled Intact (SOLD)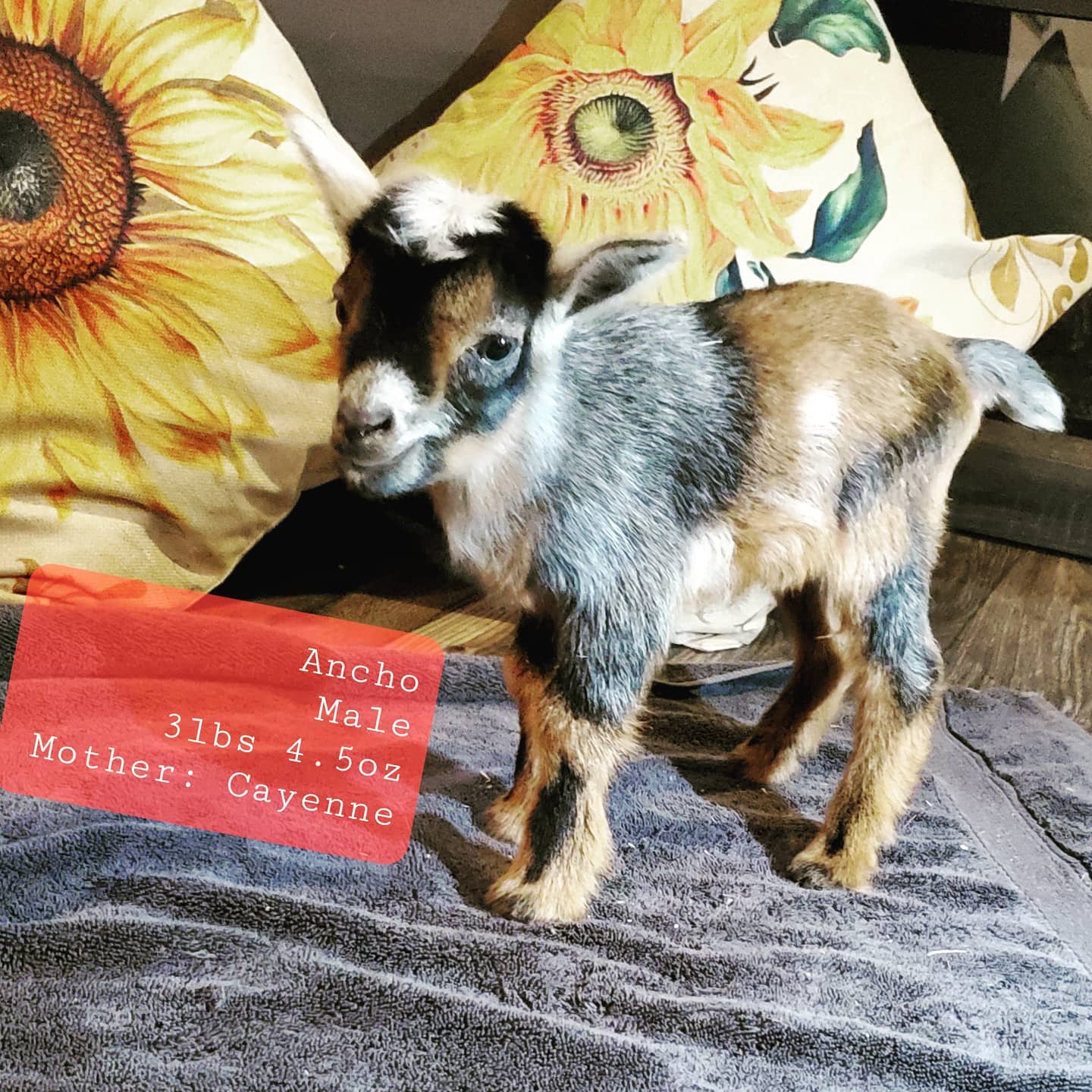 Black Pearl: Female Disbudded (Sold)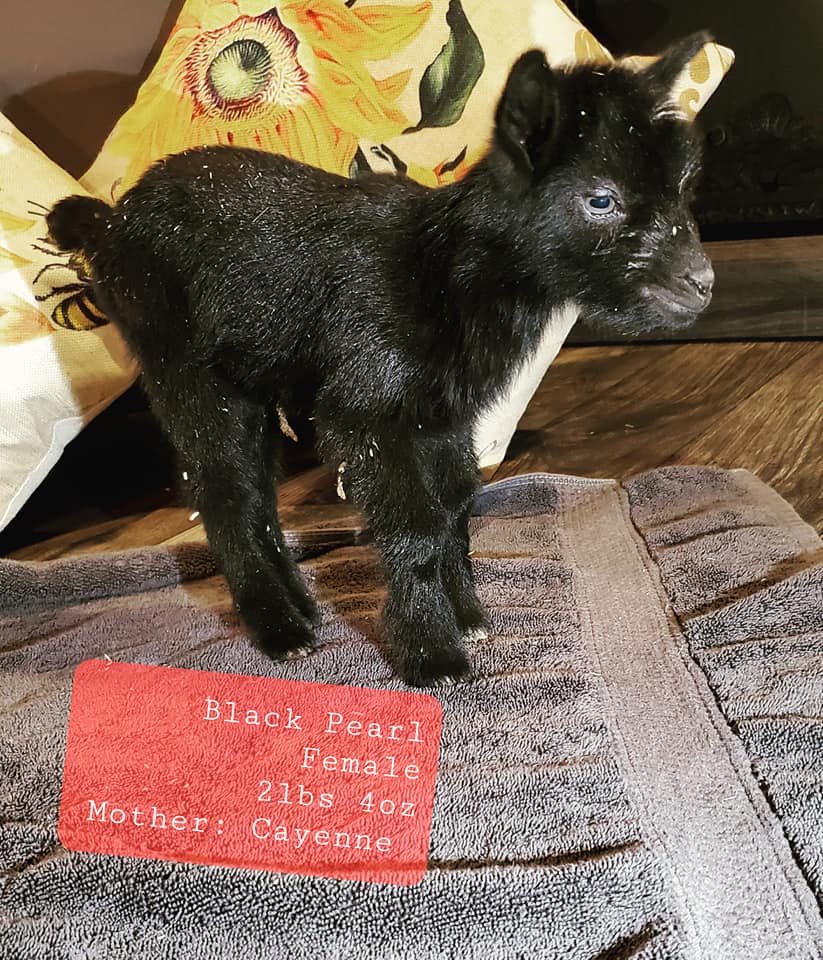 Shishito: Male Disbudded (Sold)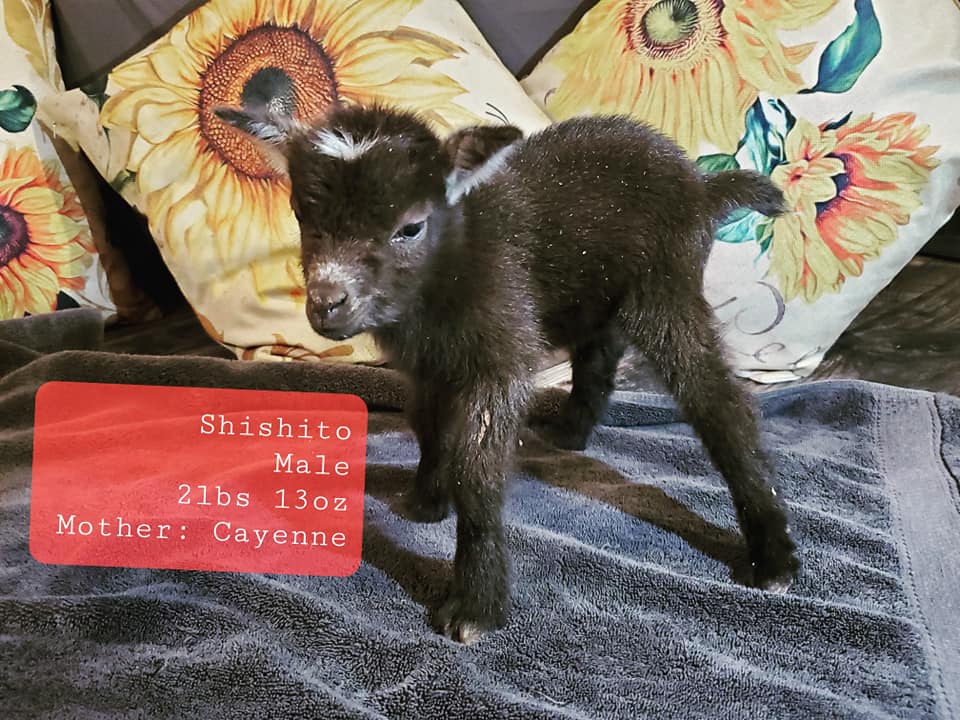 Vanilla Bean + Pinto Bean
Vanilla's 2nd Freshening
Vanilla Kidded on 11/22/2020 with Twins:
Ghost Pepper: Male Polled Intact (SOLD)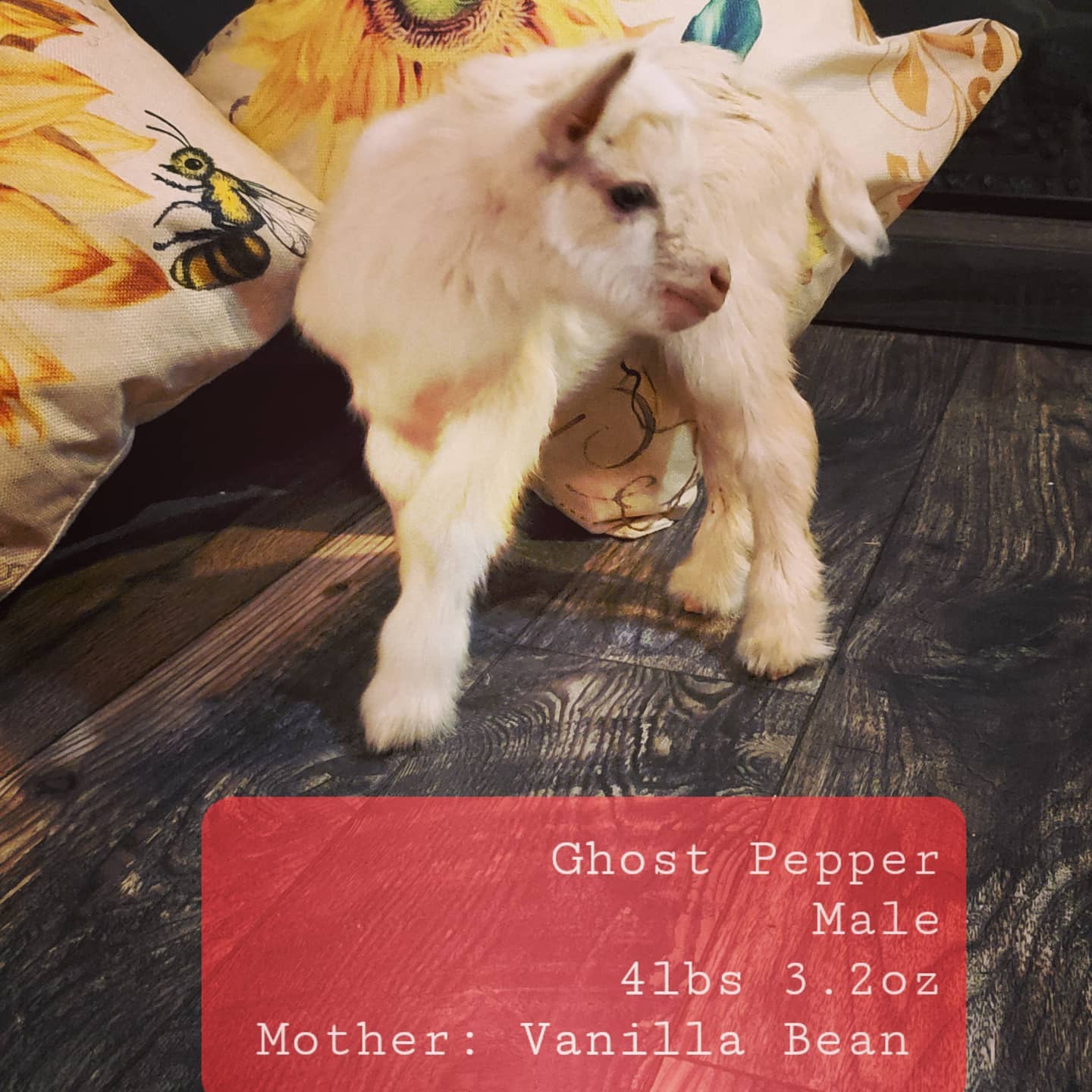 Fatalii: Female Polled (SOLD)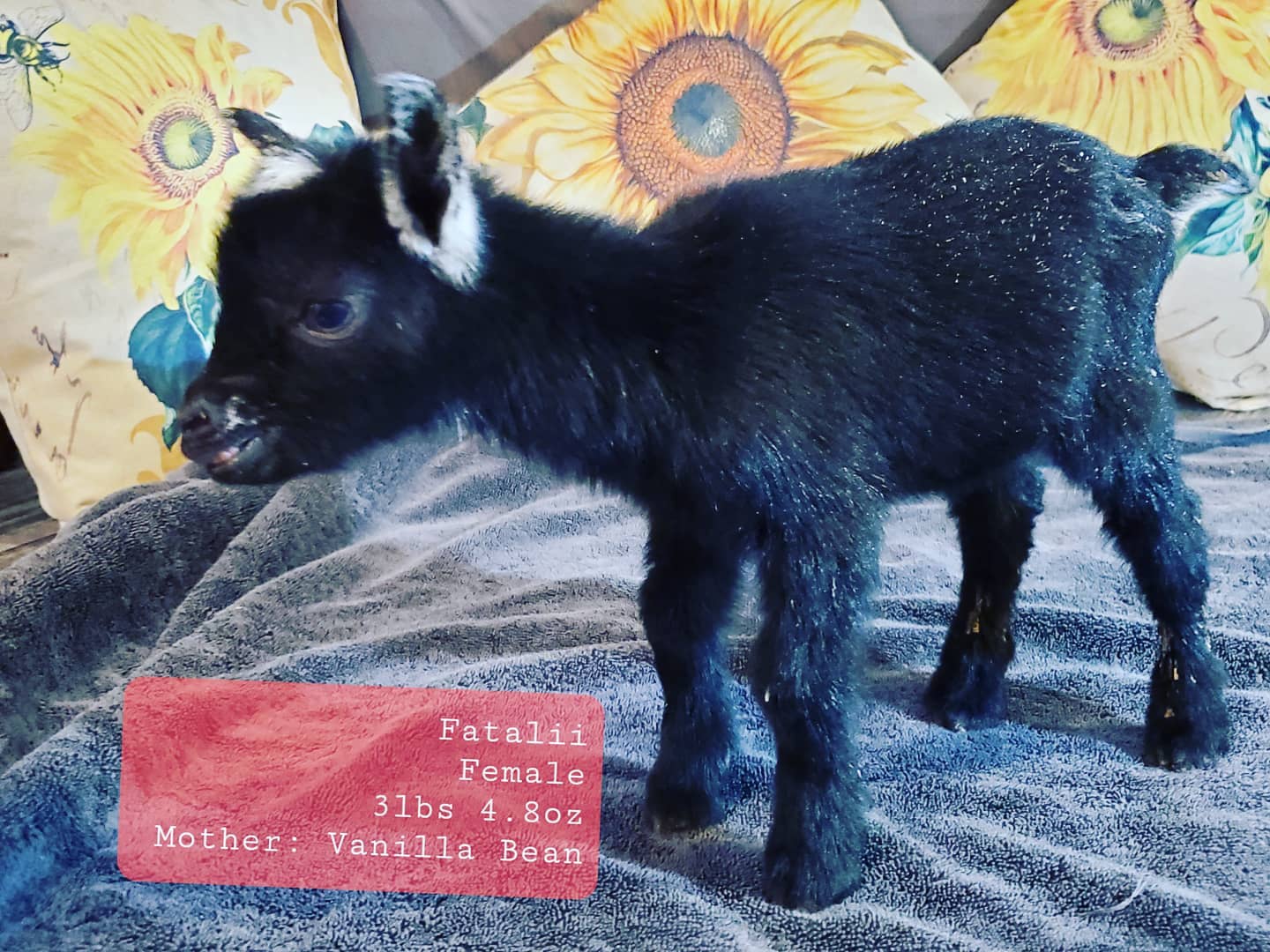 Roweena + Pinto Bean
Roweena's 2nd Freshening (1st with Bierbaum Pepper Farm)
Roweena Kidded on 11/25/2020 With a Single Kid:
Serrano Pepper: Male Polled (Sold)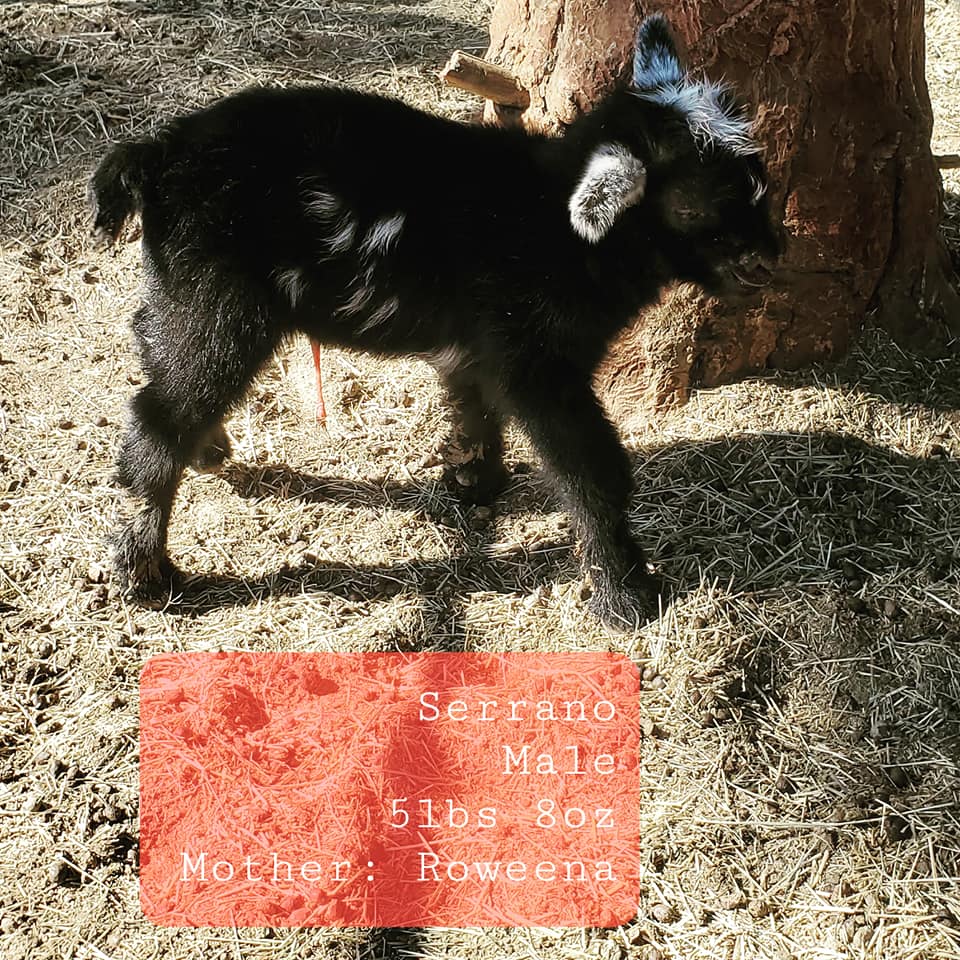 2022 Breeding Schedule
2022 Kids
2021 Kids
2019 Kids
2018 Kids
Adult Goats Currently for Sale
Sales/Kid Reservation Policy