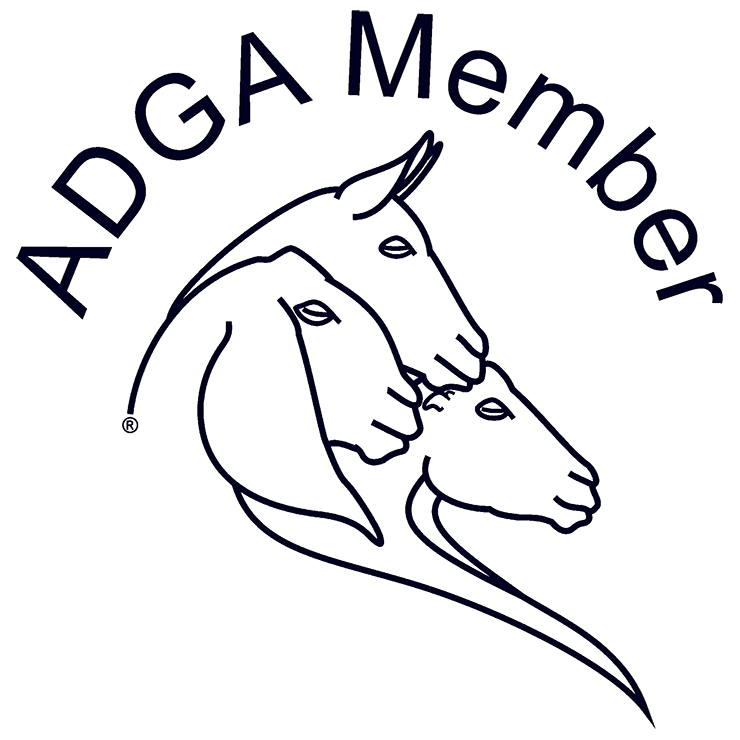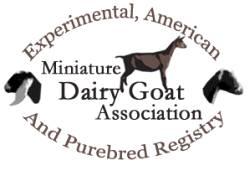 Our Sales/Kid Reservation Policy

Please note: Dams are given their CDT vaccine 30 days before kidding.
Kids are given their CDT vaccine at 8 weeks and their booster at 12 weeks. We will let our kids go at 8 weeks but then the buyer is responsible for getting the CDT booster for the kid at 12 weeks. Thereafter they require the CDT vaccination once a year.
Kids are treated with a Coccidia preventative as needed.

We do not release our kids earlier than 8 weeks unless they have been rejected and are a bottle baby because of that. We do not create bottle babies to sell early as this is not the healthiest option for the kid.

If wanting to purchase a weathered/castrated male then they will be available after 12-16 weeks of age since we will band them for you.
Lemon Cookie – Polled & Blue Eyes – $350
(Male/Buckling) – Registered with ADGA

Ginger Snap – Blue Eyes –
$400


Doeling – Female
Registered with MDGA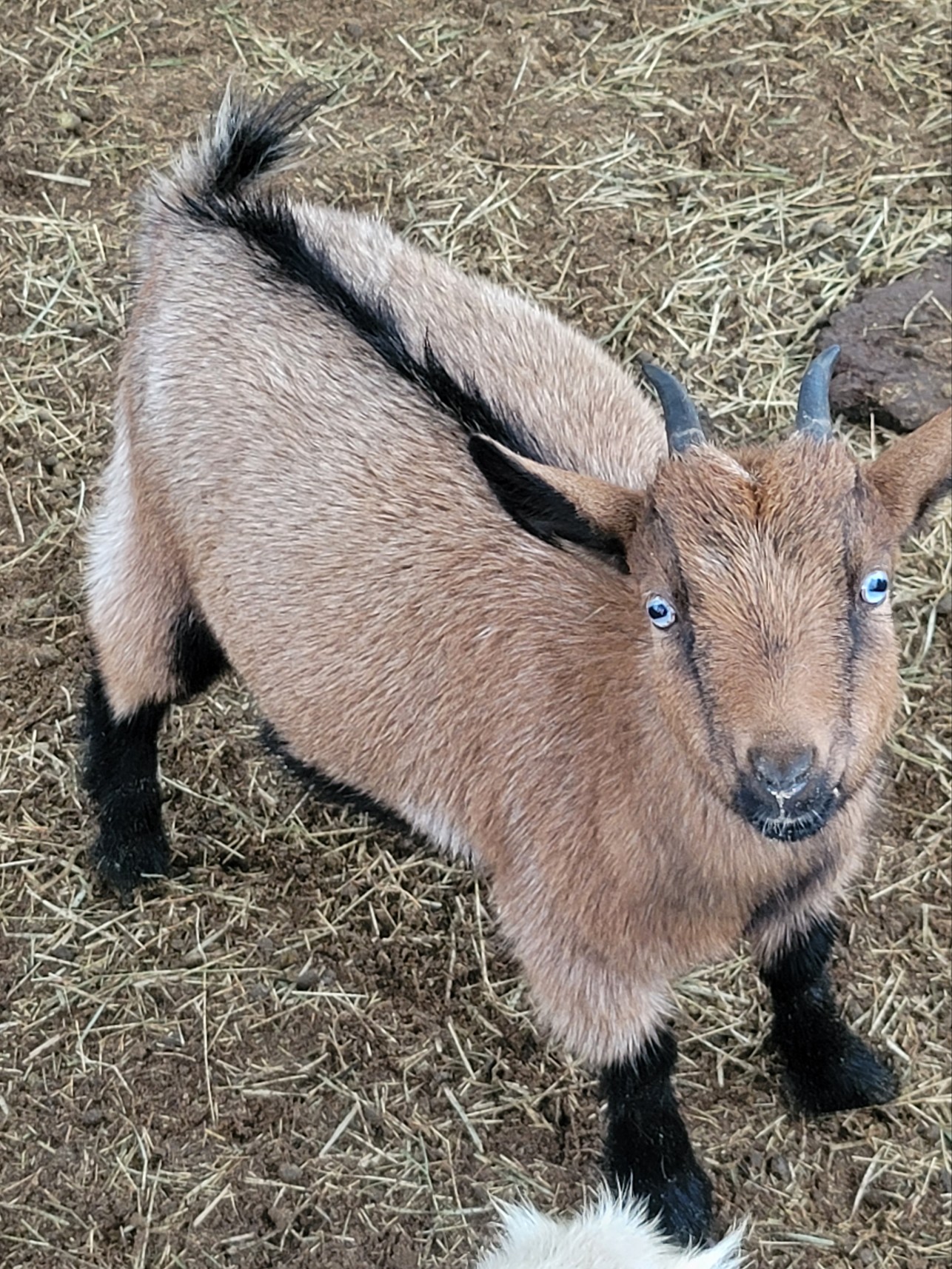 Cookies N Creme – Blue Eyes – $200
(Wethered)
Milano Cookie – $200 –
SOLD


(Wethered)
Macadamia Nut Cookie – $200 –
SOLD


(Weathered)
Brambleberry Scone – Polled & Blue Eyes – $350 –
SOLD


(Male/Buckling)
Registered with ADGA
Macaroon – Blue Eyes $200
SOLD


(Wethered)
Sugar Cookie – $350
SOLD


Polled & Blue Eyes
(Male/Buckling)
$200 if purchased as a Wether (Neutered)
Fig Newton – $200

SOLD


(Weathered)
Buckling – Mini LaMancha
Blue Eyes
POLLED
(6.25% LaMancha 93.75% Nigerian Dwarf)
DOB 3/22/2022
Dam: Smokey: Pedigree for Smokey
Sire: Poblano: Pedigree for Poblano
Can be registered with MDGA as Experimental – Mini LaMancha
Christmas Cookie – SOLD
Polled & Blue Eyes – $350
(Male/Buckling)
$200 if purchased as a Wether (Neutered)
Brownie –

SOLD


$350
Doeling – Mini LaMancha
Disbudded
(6.25% LaMancha 93.75% Nigerian Dwarf)
DOB 3/27/2022
Dam: Coffee: Pedigree for Coffee
Sire: Poblano: Pedigree for Poblano
Can be registered with MDGA as Experimental – Mini LaMancha
Oatmeal Raisin Cookie –
SOLD


$400
Female
Snicker doodle –

SOLD


$300
Buckling – Mini LaMancha
Blue Eyes
Disbudded
(6.25% LaMancha 93.75% Nigerian Dwarf)
DOB 3/22/2022
Dam: Smokey: Pedigree for Smokey
Sire: Poblano: Pedigree for Poblano
Can be registered with MDGA as Experimental – Mini LaMancha
Butter Cookie –
SOLD


$300
Buckling – Mini LaMancha
POLLED
(6.25% LaMancha 93.75% Nigerian Dwarf)
DOB 3/27/2022
Dam: Coffee: Pedigree for Coffee
Sire: Poblano: Pedigree for Poblano
Can be registered with MDGA as Experimental – Mini LaMancha
Biscotti –

SOLD


$250
Buckling – Mini LaMancha
(6.25% LaMancha 93.75% Nigerian Dwarf)
DOB 3/27/2022
Disbudded
Dam: Coffee: Pedigree for Coffee
Sire: Poblano: Pedigree for Poblano
Can be registered with MDGA as Experimental – Mini LaMancha