We have two breeding pairs of Nigerian Dwarf dairy goats. The does (females) turn 2 years old in April/May of 2019. The white one is Vanilla Bean and the brown one is Coffee Bean. We love our little beans.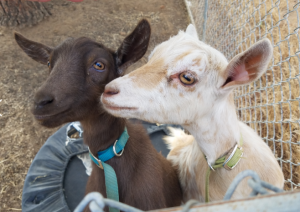 The bucks (males) turned 1 year old February of 2019. They are brothers and hard to tell apart. Adzuki Bean has the blue eyes and Pinto Bean is polled (born without horns). More little beans.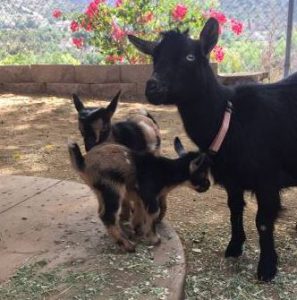 Coffee Bean was bred for the first time and has two adorable bucklings (male baby goats) that we have named Scotch Bonnet & Chocolate Habanero. Our new little hot peppers.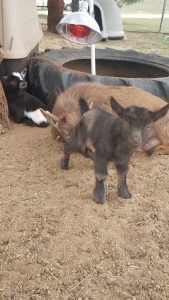 Our goats are registered with the ADGA (American Dairy Goat Association). We plan on selling our little peppers soon. If you want them intact (not neutered) please contact us soon! Otherwise we will neuter them.
Intact and registered they are $250/each or $400 for both.
Neutered they are $175 each or $300 for both.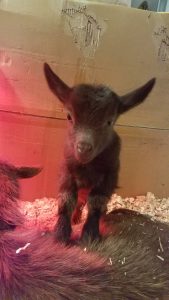 Please email us at bierbaumpepperfarm@gmail.com if you are interested in adopting one of our boys.