We do sell our goats. If interested please check out our Goats for Sale! page
or contact us at bierbaumpepperfarm@gmail.com

Pricing ranges between $200-$450 depending on gender/traits.
Nigerian Dwarfs are a dairy goat and we do not sell them for meat.
We have three females that we breed currently. The white one is Vanilla Bean and the brown one is Coffee Bean. We love our little beans. They will both be 4 years old in April/May of 2021.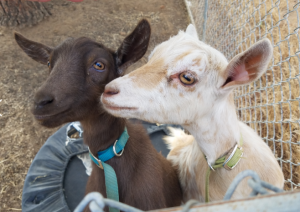 This is Roweena with the beautiful blue eyes. She is 2 years old.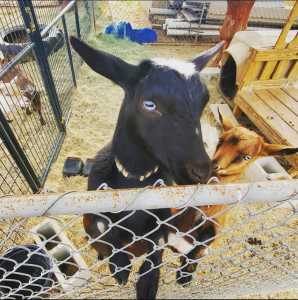 Nigerian Dwarf goats are a miniature goat.
The does are around 65 lbs and the bucks about 70 lbs. The perfect size considering how friendly and affectionate they are. You will find my goats are not shy at all! They love getting their anise (licorice flavored) treats and will beg for attention when they see you walk by.
Watch your clothes when you get in to play! They also like chewing on shirts, shorts or anything else within reach.
The bucks (males). Adzuki Bean & Pinto Bean are brothers. They will be 3 in February of 2021. Adzuki has the blue eyes and Pinto Bean is polled (born without horns). More little beans.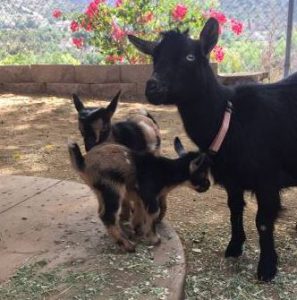 Coffee Bean's first pregnancy resulted two adorable bucklings (male baby goats) that we named Scotch Bonnet & Chocolate Habanero.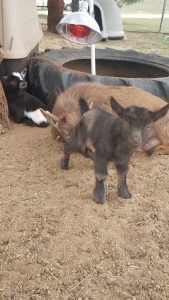 Born January 28th 2019 They are now almost 2 years old! Adzuki Bean was the father.
After the beans we got our little hot peppers!
From Coffee's second pregnancy are Naga Viper (Make) and Ember Pepper (Female). They turned 1 on December 5th 2020.
Pinto Bean was the father this year.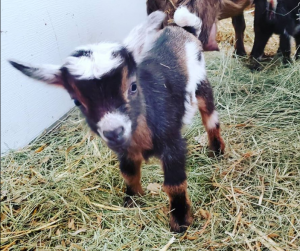 Our goats are registered with the ADGA (American Dairy Goat Association), we vaccinate and test our herd yearly.
Vanilla Bean had her first baby in 2019. Cayenne was born November 18th 2019 and is now 1 year old. Adzuki Bean was the father.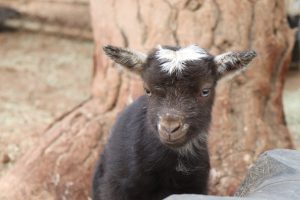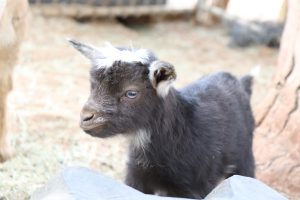 We purchased a new buck in 2020 that I am very excited about. I can't wait to add his genetics to our herd. He is blue eyed and polled. Polled means that he is born naturally without horns. He will be 1 year old in February of 2021. He has quite the personality and LOVES being the center of attention.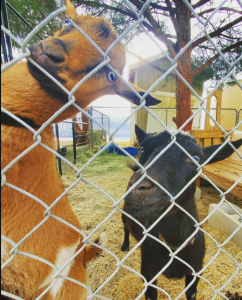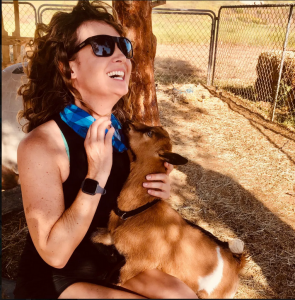 With our growing herd and having 9 brand new baby goats as of 11/22/202 it's hard to list everyone here. You can follow us on Facebook to keep up with our expanding family or check out our Goats for Sale! page to see who is available for purchase.
COMING SOON
Since these are dairy goats I do drink their milk. I will be making cheese, yogurt, ice cream and goat milk soap!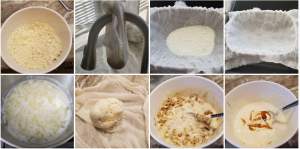 The consumable products will be available for purchase soon for campers on site.
Eventually I will be selling the soap online. Follow us on Facebook to check out our online store once the soap is ready.