One of the reasons why we wanted to create a "pepper" farm is for our love of spicy food. One of our favorite hot peppers is the Habanero. When you go to the grocery store, you generally only see orange Habaneros so many people think that is the only kind of Habanero there is. However, there are actually many varieties of Habanero. Each variety has it's own flavor and level of spiciness.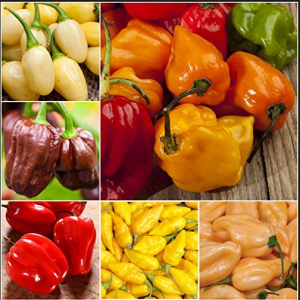 David likes them primarily for the heat factor. However, I believe the flavor of the Habanero, despite the heat, is actually much better than the flavor of the Jalapeño. As we grow these peppers I actually want to try to create a more mild Habanero. I think just the flavor of the pepper can really enhance certain food and for those who can't take the heat a milder Habanero will help them to be able to appreciate the flavor in more recipes.
If you follow us on Facebook you will see posts of recipes with our hot peppers. These will include:
Habanero Stuffed Burgers
Ceviche (my version with Serrano peppers)
Pineapple Habanero Salsa
Spicy Garlic Shrimp Alfredo
and many more as I make them up. I love cooking, experimenting and combining flavors. Sometimes David is the only one that likes the resulting meal but at least I have one true fan!
A small taste of what I have planned for the farm this year, with a few added surprises.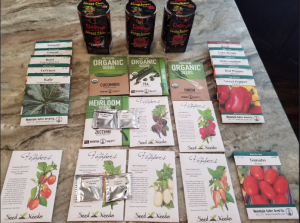 Here are pictures from our 2018 crop: