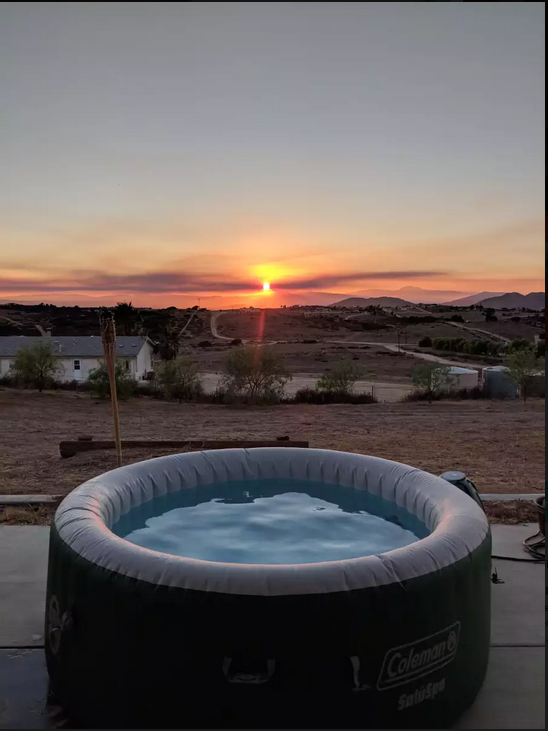 A lot of campers ask about the inflatable hot tubs that we have at #BierbaumPepperFarm.
Right now we have two; one in the common area for everyone to use and one at the "Shaded Oasis" site that is a private hot tub for that specific site that overlooks the valley. From the Shaded Oasis site you can see the sunset and the sunrise from the hot tub.
There are pros and cons to the hot tubs that we get. For those interested I've included the link at the bottom of this post which I may earn commission on.
I've done a LOT of searching to find the best price on this. Right now, this is the cheapest one. While there are others online, this one doesn't have hidden shipping costs since you can get it with Amazon Prime.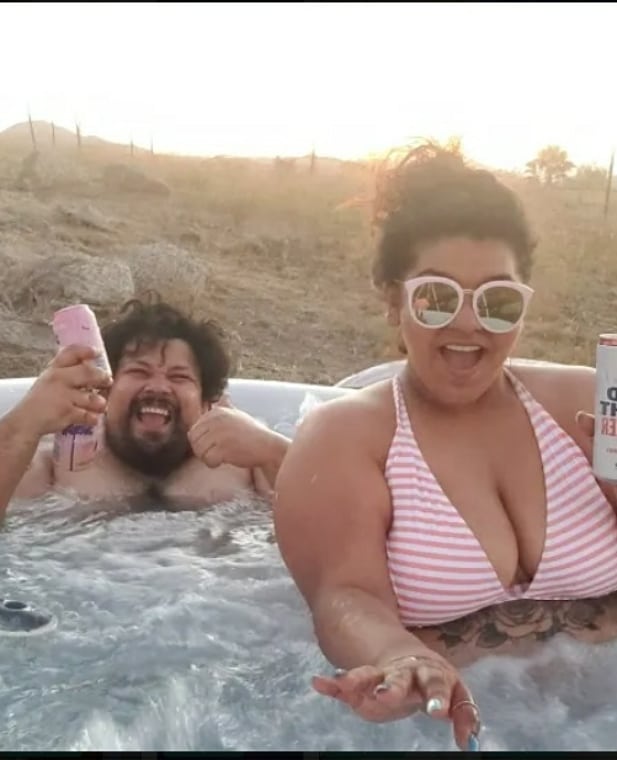 PROS:
1. You can get it on Amazon Prime in less than a week.
2. It's cheap. With taxes and free shipping it's less than $550.00
3. It's easy to set up.
4. It's easy to keep clean. There is a filter and we keep it chlorinated. We use an aquarium underwater vacuum to get out the dirt that the filter doesn't get.
5. It's easy to store if you only want it seasonally or move if you change your mind about where you want it.
6. You can plug it in to any outlet and you don't need a special 220 outlet. A regular 110 outlet will work for it.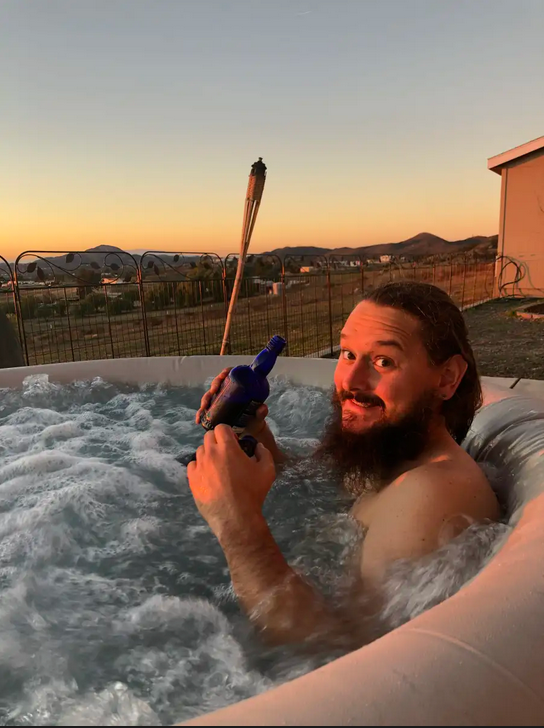 Cons:
1. It takes a LONG time to heat up. Over 24 hours to get it to 104 degrees and then, when it cools off, it takes about 1 hour per degree so if it's at 90 degrees (generally this is too cold) then it will take 14 hours to get it back to 104.
2. I think 104 is hot enough but some campers have wanted it hotter. It only goes up to 104.
3. Keeping the cover on keeps it hot so if you're in it for more than a couple hours, it will cool off.
4. Not all pieces in it are replaceable. Customer Service is pretty good about sending replacement parts but some simple parts, if they break, there is nothing you can do and you have to toss the whole thing. If it gets a leak or a hole then you have to replace the whole thing.
5. It does take electricity and you will notice a change in your electric bill. We're on solar power so during the day it doesn't cost us money but at night when we are on the grid, it costs us money and we see it in the bill.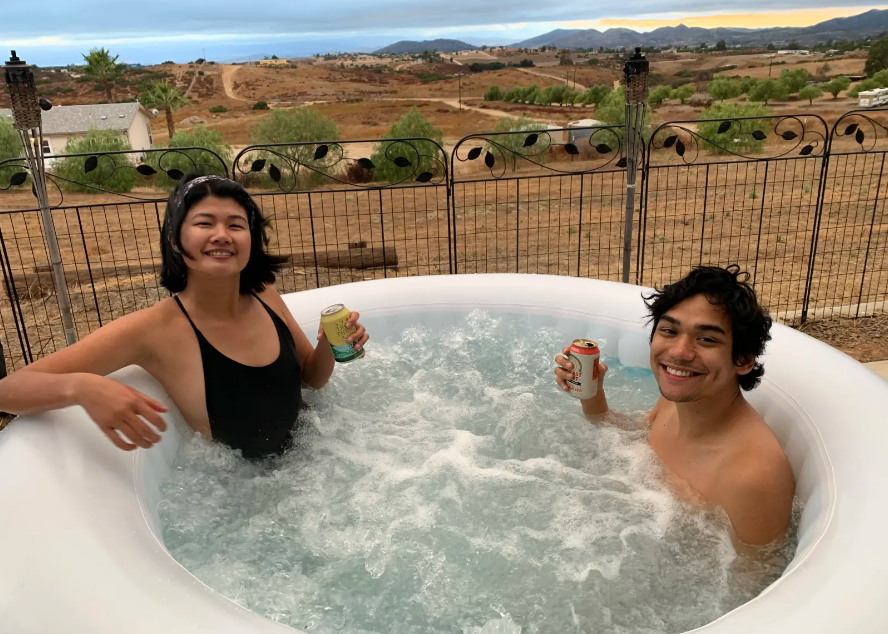 Obviously our hot tubs get heavy use. They are used at least 3 days a week, sometimes all day. Sometimes every day in a week during our busy season. Most families that buy one are not going to put that much wear on a hot tub in the back yard.
On average the hot tubs last us 12-18 months. We've decided that they are worth it, especially when looking at the installation of a permanent hot tub would be thousands of dollars and the maintenance on it would be a lot more work.
Either way, our campers seems to love the use of the hot tubs and eventually we want to add more!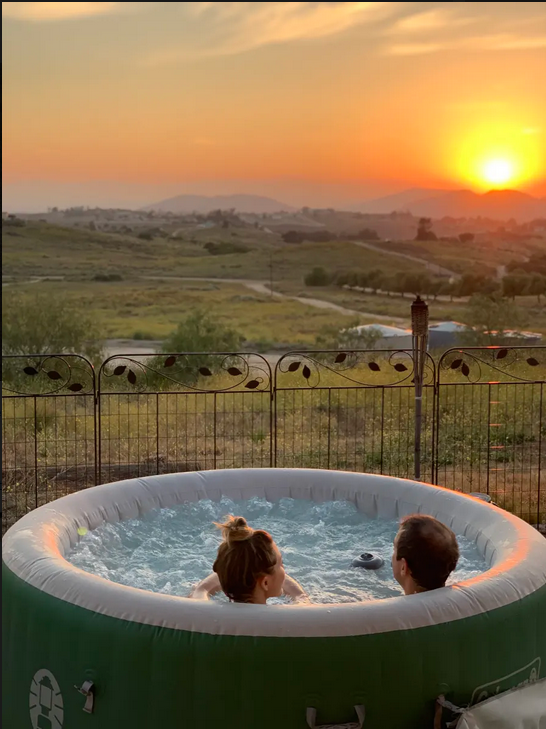 Affiliate link: Inflatable Hot Tub!