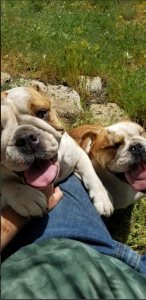 I offer dog boarding services through Rover.com. To book me for dog boarding use this link:
https://www.rover.com/sit/marceb82761
or contact me directly at bierbaumpepperfarm@gmail.com
Use this promo code to receive $20 off your pet's first stay with me:
MARCEB82761
That promo code will only work for new Rover.com users and only if you book through the link posted above.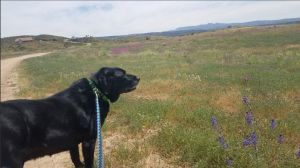 Our home is on 11 acres. I love sharing photos of the dogs since I love receiving them when I have someone watch my own dogs.
I will send at least one photo everyday of our walks or the dogs playing or just being lazy on the couch with them. I love puppy cuddles no matter how big or small and no matter the age of the dog.
Please map my location so you know how far I am from you before booking.
Map to San Ignacio Rd. 92544 to check the distance or you can schedule me to pick up your dog for a $45 fee.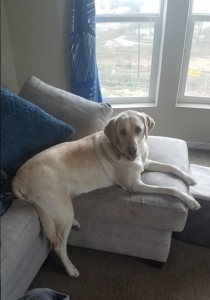 When your dogs stay with me I don't put them in kennels or cages or crates. While your dogs are here with me they are family, just like my own dogs. You can see from the pictures on my Rover profile that they hang out with me and my family. We cuddle them and play with them. I know how precious your dogs are. They aren't pets, they are family and that's how I treat them when they are here. Because of that I also have a limit of only 4 dogs at a time. This is so I can give your family attention and love just like you would. I'm not going to have 15-20 dogs here because at that point how could I really pay attention and give care? I feel the Rover experience and your pet's experience at Bierbaum Pepper Farm should be better than a kennel and that's what I provide when your dogs are with me.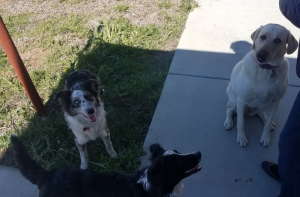 I wake up at 7:15am to take the dogs out and let them run around and play. I do work from home and will play with them periodically and take them for potty breaks every couple of hours. When the weather is nice I leave the doors open so they can come and go in and out of the house as they want to.
I will take them on an extended walk around the property for my lunch break at 1:00pm and then another walk when I get off work at 6:00pm. Before I go to bed around 10:00pm I also make sure they get out any excess energy before we settle in for the night. I do have the dogs sleep inside. I have puppy beds/blankets for them but I find if you bring a blanket/sweater/dog bed from home that smells like home they are more comfortable the first night.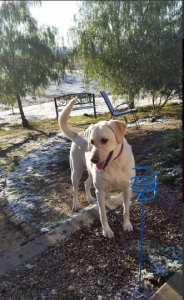 Please bring their food/food bowl and write their name on it. I do have treats that I give the dogs but let me know if they have a sensitive stomach or allergies.
I do not accept female dogs that are not neutered because I do accept male dogs that are not neutered.
If you have further questions please let me know!
Here are some testimonials/reviews from some of my clients