These are the current Nigerian Dwarf goats that we have for sale as of 12/9/2020
The goats will be ready to go to their new homes when they are 8-10 weeks old (January of 2021)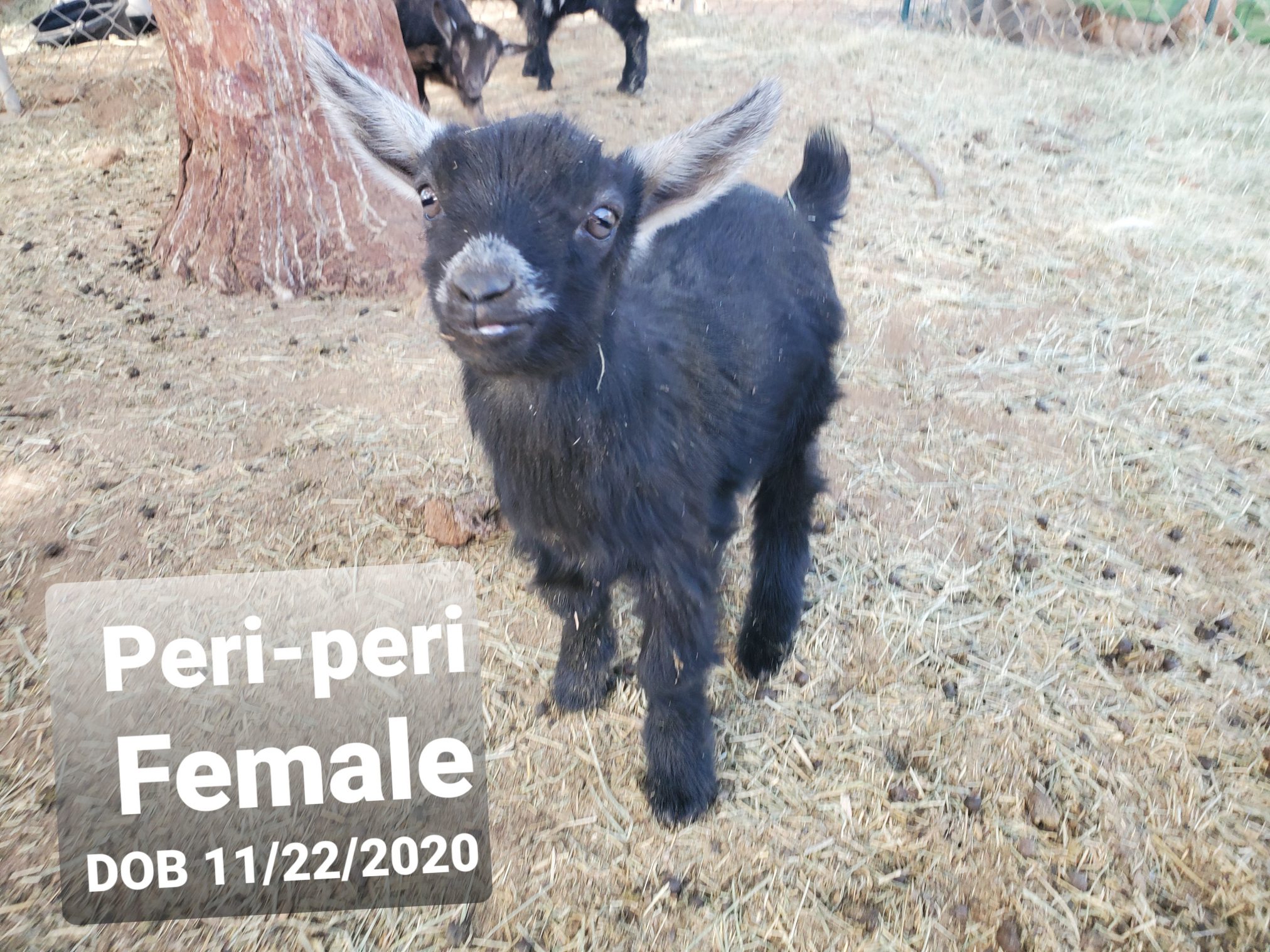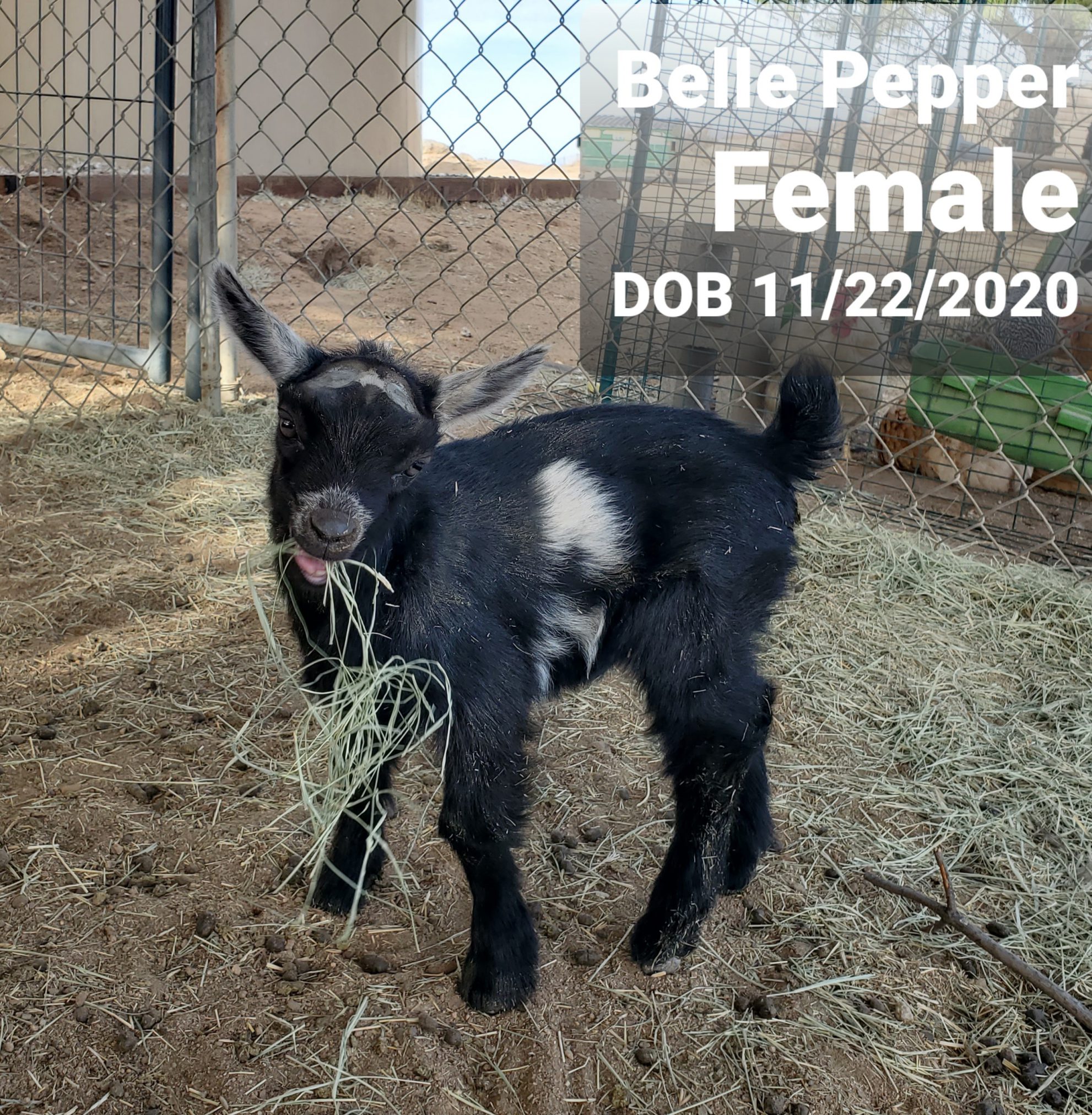 Our herd has been tested for CAE, CL and Johne's disease and found negative.
Last testing was done September of 2020.
All goats will be either disbudded or polled.
It is an additional $50 for polled goats.
All male goats will be neutered when they are 8-10 weeks old.
If you want an intact male contact me BEFORE they are 8 weeks old.
If you would like the goats registered with the ADGA it will be an additional $50.
If you purchase 2 goats then you will receive a discount of $50 from the total.
For more information you can message us on Facebook
or email bierbaumpepperfarm@gmail.com