1. Camp Fires
I have portable fire pits available for the camp sites that you can check out (weather permitting) when you check in. There is no charge. Use of the fire pits is free. These are not already at the camp sites, it is illegal for me to build permanent fire rings at the camp sites in this county.
You will need to pick up and then return the fire pit to use it.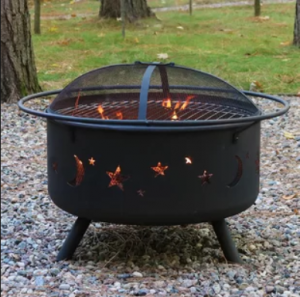 You must take a fire extinguisher, that I provide, per local regulations. For RVs, I know that you have fire extinguishers already. If you can show that they are up-to-date and charged then you don't have to check one out from me.
Even if you are familiar with fire extinguishers and fire safety, I will still go over fire when you check one out. I realize this feels redundant but, indulge me.
ONLY use the fire extinguisher for EMERGENCIES.
If you are checking out and the fire pit is still warm or there are still embers ask to borrow a shovel and put the fire out with dirt responsibly.
Never build the fire up higher than the walls of the fire pit.
Make sure that there is no brush, debris or weeds within 5 feet of the fire pit.
Do not leave your fire unattended. This includes going to sleep with the fire still burning.
If you are leaving for any amount of time, put it out. If I see a smoking fire and you are NOT at your campsite, I will remove the fire pit and you will NOT be allowed a fire for the remainder of your stay.
It does get very windy at times. If it is very windy you cannot have a fire and we ask that you put it out.
This is the high desert and wild fires are a real danger here. We can, at any time, ask you to put out your camp fire for any reason or decide that it is not safe for a fire and not allow the check out of one during your stay.
We know camping isn't the same without a camp fire and we try to accommodate this safely, when we can. It is not guaranteed that you will be able to have one when you stay with us.
You are welcome to bring charcoal (or purchase a bag of charcoal from us) to use the charcoal grill in the common area.
You can use a propane camping stove at your site if there is a fire ban.
NEVER use wood in the charcoal grill.
DO NOT dump the ashes at the site. This is extremely dangerous. Please return the fire pit to the designated location. If needed, we have an ash bucket that you can take back to your site. Put the ashes into the ash bucket and return to the designated area. When we confirm that the ashes are completely out we will add them to our compost.
2. Check In & Check Out Times
For all camping the Check In time is after 2:30pm but before 8:00pm
(Early or late check-ins can sometimes be accommodated if this is communicated in ADVANCE.
Do not ask for an early check in while you are driving here.
I do understand that traffic and accidents happen. If you are going to be late, just let me know.)
For the best experience we recommend arriving before sunset so you can pick a good spot. There are no lights on the property at night except near the house.
Check Out is by 11:00am
Make sure that you contact Marcella with your expected arrival time before 1:00pm on the day of check in.
Please respect the check-in and check-out times. This is a working farm. We want you to have the best experience possible so we plan some of our chores/work around your stay so you are not disturbed. We also have other campers who check in shortly after you check out. If you would like an early check-in or late check-out time just ask in advance. We are happy to accommodate you if we can. Otherwise, check-in and check-out times will be strictly enforced.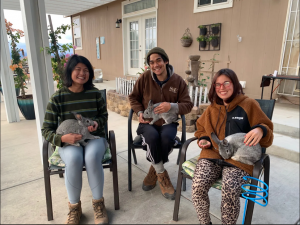 3. Quiet Hours
10:00pm-8:00am Everyday
We are here on property and work from home. Have fun, bring music, all is acceptable just be respectful that we are on a schedule and have work in the morning. Also be respectful of other campers and our neighbors.
If there is a problem notify Marcella immediately and she will take care of the problem. I CANNOT fix something if I'm not aware that it is a problem that needs fixing. This is my home and you are a guest. Act appropriately and with respect.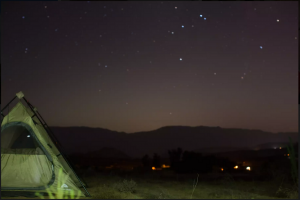 Please refrain from messaging or knocking on the door between 10:00pm and 8:00am UNLESS it is an emergency (the compost toilet does count as an emergency if you run out of supplies).
Yes I live here so I am available. No, you are NOT bothering me at all. I am happy to help and accommodate reasonable requests (sorry Karens). However, I also deserve a break and like to sleep in to 8:00am sometimes. It's my weekend too. While I run the campground on property I also have a full time job. Your $50/night isn't quite enough to pay my mortgage.
4. Solar Shower
Solar = Sun
This means that the water will only be warm after the sun has warmed it up and will only warm the water so much. Early morning showers will be cold showers.
If it is cloudy then the water won't be as warm. If it's 40 degrees outside then the water will only get to be about 60 degrees.
TEST THE WATER BEFORE GETTING IN!
Especially in the summer, the water can get EXTREMELY hot! Test this BEFORE stepping under the water to avoid burning yourself.
If you have questions or if something is wrong talk to Marcella and she will be happy to help.
For HARVEST HOST guests: Per the website and your membership you are supposed to be self-contained and not need access to water or a shower. However, I realize that some of you are not actually self contained. That's ok, just let me know in advance so I can make sure to have everything prepared for your arrival.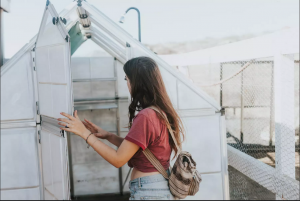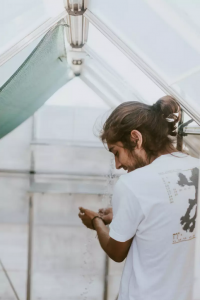 5. Dogs
Well behaved, quiet, and non-aggressive pets are allowed on leash.
IF you insist on letting your dog off leash, you will receive one warning. If you do not heed that warning, you will be asked to leave.
No refund will be provided because you decide you are above the rules.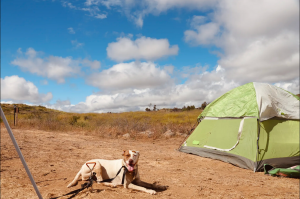 Never leave your dog at the campsite unattended.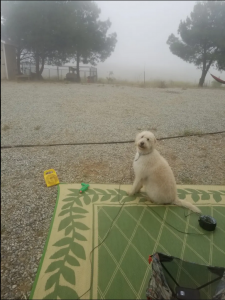 CLEAN UP AFTER YOUR DOG.
We are not in the woods in the middle of no where. Campers check in almost every day and do not want to see a pile of dog poop and flies when they go to set up camp.
Even little poop from tiny dogs needs to be cleaned up. I will see it and there will be a $25 cleanup fee.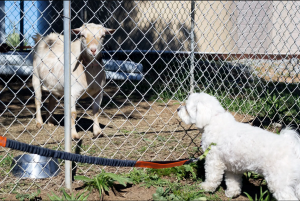 If you would like to leave your dog with me so you can go out to dinner or for some other activity then I will watch your dog(s) up at the house for a $20 daily fee per dog.
There are water bowls for dogs in the common area. We love responsible pet owners. Don't ruin it for everyone. Even if you have the friendliest dog in the world, other campers may have a genuine phobia or fear of dogs. Respect everyone so I can continue to allow dogs on the property.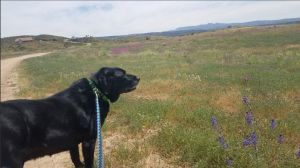 6. Potable Drinking Water

We have a drinking fountain connected to our well with clean/tested water and a lead free hose.
We also have cold bottled water available for purchase for $1/bottle.
7. A Compost toilet is available
HARVEST HOST MEMBERS: You are supposed to be self contained and not need to use a toilet besides your own. I realize that some of you aren't actually self contained. If you need to use our bathroom instead of your own please let me know in advance.
This is a portable camping toilet that experienced campers use and is sanitary when used properly.
This is a 5 gallon bucket with a clip-on toilet seat, biodegradable bags and "Poo Powder" which makes it legal for it to be thrown in the dumpster.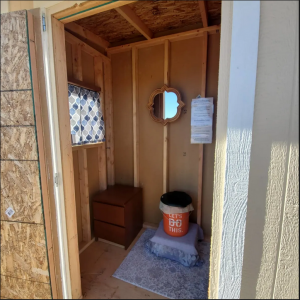 There is a hand washing station with soap provided.
This process must be followed every time even if you just pee.
Step 1: Do your business.
Step 2: Put in a scoop of the "Poo Powder."
(This deodorizes and solidifies any liquid waste. This also prevents the spread of e coli and other bacteria/viruses.
This is what makes it legal for the waste to be put in the dumpster.)
Step 3: Un-clip the toilet seat. Tie the bag closed securely and throw it away in the bin provided.
Step 4: Be polite and replace the bag for the next user and clip the seat back on.
Step 5: Wash your hands.
BE ADVISED: There will be a $25 fee charged if hosts have to dispose of your waste.
It is a $25 fee per incident. Even if the person booking the site didn't leave it, you are responsible for everyone in your party. Please be respectful of the hosts and other campers and let all of your guests know of the rules.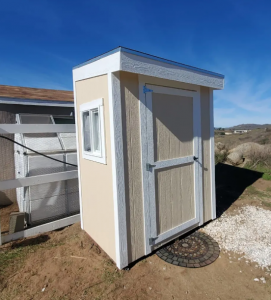 I do clean/sanitize all touchable surfaces in the bathroom multiple times a day with Clorox wipes.
A spray bottle of bleach/water mix and paper towels are also provided in the bathroom if needed.
Please shut the door and turn off the light when you are done.
8. Respect Property Lines
Respect the boundaries of the property and do not trespass on neighboring land. My property is clearly marked with a barbed wire fence. You must enter and exit the property through the drive way. This is all private property and I do have neighbors.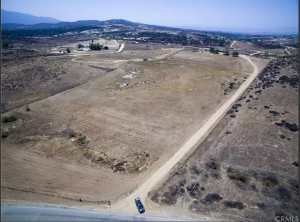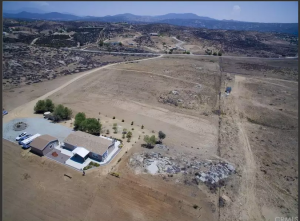 9. Roosters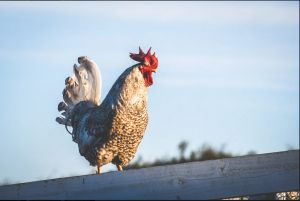 Roosters start crowing at 2-3am everyday (there are currently 5 roosters). If you don't like the sound of roosters while you are trying to sleep bring earplugs. If you forget them, I sell them for $2/pair.
One reason why dogs must be on leashes. If your dog attacks and injures one of my animals, I will be very upset and charge you the value of that animal. Your dog=your responsibility.
10. CONCLUSION
Make sure any guests you bring are aware of EVERYTHING, including the compost toilet rules and what amenities are or are not available.
If your guest has never been camping, never been interested in primitive camping and doesn't like the idea of getting dirty, bugs, wild animals or farm animals please think twice before inviting them.
This is my home. Not everyone appreciates this lifestyle. Respect your guests and my home by being honest with them about the experience.
We are a homestead, sharing this experience with other people. We are not rich. We are not a commercial farm. We are small, simple and just two people doing the work while working full time jobs in addition to running our farm and the campground. We don't have to let you in, we want to. Don't be disrespectful as we open up our lives and our hearts to you.
Booking camping with us means you agree to abide by all rules stated here on the website and the rules stated on hipcamp when you book on hipcamp.
But also, relax and enjoy the beauty of the high desert.