Camp Fires
I have portable fire pits available for the camp sites that you can check out when you check in.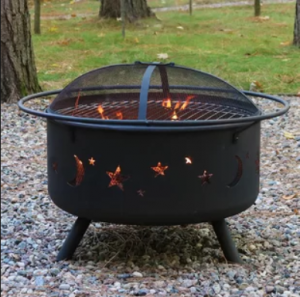 You must take a fire extinguisher (that I provide) with you per local regulations when you check out a fire pit.
ONLY use the fire extinguisher for EMERGENCIES.
If you are checking out and the fire pit is still warm or there are still embers ask to borrow a shovel and put the fire out with dirt.
Never build the fire up higher than the walls of the fire pit.
Do not leave your fire unattended. If you are leaving for any amount of time, put it out.
It does get very windy at times. If it is very windy you cannot have a fire and we ask that you put it out.
This is the high desert and wild fires are a real danger here. We can, at any time, ask you to put out your camp fire for any reason.
We know camping isn't the same without a camp fire and we try to accommodate this safely. However, occasionally during the height of summer the fire department will issue a fire ban. When that happens we will not allow fires in the fire pits but you are welcome to bring charcoal (or purchase a bag of charcoal from us) to use the charcoal grill in the common area or you can use a propane camping stove.
NEVER use wood in the charcoal grill.
Check In & Check Out Times
For RV Camping the Check In time is after 1:00pm but before 10:00pm
For Tent Camping the Check In time is after 2:00pm but before 10:00pm
For the best experience we recommend arriving before sunset so you can pick a good spot. There are no lights on the property at night except near the house.
Check Out is by 12:00pm for Tent or RV Camping
Make sure that you contact Marcella at bierbaumpepperfarm@gmail.com or through hipcamp with your expect arrival time before 1:00pm on the day of check in.
Please respect the check-in and check-out times. This is a working farm. We want you to have the best experience possible so we plan some of our chores/work around your stay so you are not disturbed. We also have other campers who check in shortly after you check out. If you would like an early check-in or late check-out time just ask in advance. We are happy to accommodate you if we can. Otherwise, check-in and check-out times will be strictly enforced.
Quiet Hours
Sunday – Thursday 10:00pm until 7:00am
Friday & Saturday 12:00am (Midnight) to 8:00am.
We are here on property and work from home. Have fun, bring music, all is acceptable just be respectful that we are on a schedule and have work in the morning. Also be respectful of other campers.
If there is a problem notify Marcella immediately and she will take care of the problem.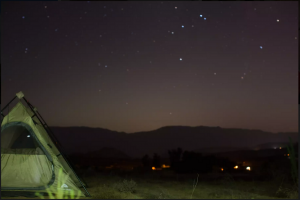 Solar Shower
Solar = Sun
This means that the water will only be warm after the sun has warmed it up and will only warm the water so much. Early morning showers will be cold showers.
If it is cloudy then the water won't be as warm. If it's 30 degrees then the water will only get to be about 50 degrees.
TEST THE WATER BEFORE GETTING IN!
Especially in the summer, the water can get EXTREMELY hot! Test this BEFORE stepping under the water to avoid burning yourself.
If you have questions or if something is wrong talk to Marcella and she will be happy to help.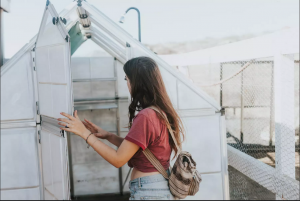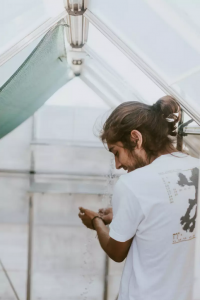 Dogs
Well behaved, quiet, and non-aggressive pets are allowed on leash.
Never leave your dog at the campsite unattended.
If you would like to leave your dog with me so you can go out to dinner or for some other activity then I will watch your dog(s) up at the house for a $20 daily fee per dog.